News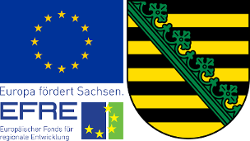 By May 2018, GeoWiD GmbH has already started the research and development project "Development and Optimization of Innovative Special Devices for Subaquatic Investigation of Ecological and Technical Systems".

The focus is on new developments and optimizations of special devices suitable for underwater application. These devices are used for representative sampling of various protected goods such as sediment, water and biota, for measuring physico-chemical parameters as well as for documentation and mapping. Further goals are process innovations, protective measures and the establishment of a cooperation network in the regional economic and scientific landscape.

We are pleased to have now received further project funding in the innovation sector:
In April 2019, GeoWiD GmbH has started the research and development project "Development and optimization of innovative methods and process chains for the investigation of subaquatic ecological and technical systems".
The focus is on the development of new and the optimization of existing methods and process chains to address a widerange of issues in the field of underwater services. For this purpose, various scientific methods from terrestrial applications are evaluated. The aim is to adapt these practices to cooperate with regional requirements in the subaquatic area. The identification and development of "best practice" methods increases the effectiveness and efficiency of underwater work and thus also increases the safety of scientific divers.

Further goals are the expansion of the cooperation network, the extension of the fields of application and the publication ofthe achieved results in a suitable form.

Both projects are co-financed by subsidies from the European Social Fund, as well as by tax revenues on the basis of the budget approved by the members of the Saxon State Parliament.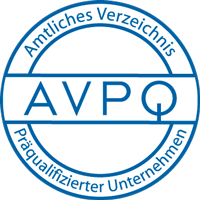 GeoWiD successfully applied for the offical german prequalification "AVPQ".

With the prequalification we offically verify our reliability and efficiency for our customers.

We are glad about this certification and the approval involved. Many thanks to IHK Dresden and ABST for help with the application procedure.

We would be happy, to send you your personal access-code to the deposited data. Just contact us.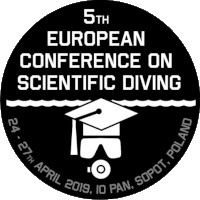 After the conference of European scientific divers took place on the Scottish Orkney isles last year, the Institute of Oceanology of the Polish Academy of Sciences (IO PAN) invited to this year's conference to Sopot, near the city of Gdansk. From 24th – 26th April 2019 a number of reports belonging to one of the five different main topics were held in order to present current results of research. During the breaks as well as during the evening events, scientists from different countries and different research foci had time to connect with each other. In addition, the participants had time to talk and discuss about the presented posters. Concluding the conference, a diving expedition with institute's research vessel to the Bay of Gdansk took place on 27th April, where a wrack as well as a shallow rocky reef could be explored.

At the end of the report session, the Scientific Diving Center of the TU Bergakademie Freiberg invited the authors and the audience to join the 6th European Scientific Diving Conference. It will be held April 22.-25., 2020 in the Saxonian city Freiberg.


Range of Services
GeoWiD is a young company specialised on overcoming engineering and scientific problems above and under water. Our main focus is set on the fields of earth sciences and environmental sciences in a broader sense. Our team consists of scientists certified as CMAS Scientific Divers.
We provide the flexibility for innovative and alternative solutions. This is supplemented by an assortment of specialized devices designed and build in-house for under water usage.
As an owner-operated company which provides services and engages in consulting all over the world we pay special attention to the individual needs and characteristics of clients from different fields. From the first draft to the final report - we will assist you in all project phases.

Please get in touch - we would be happy to offer you our advice.

Please find further information in our leaflets in the Download section (Link - Downloads). Please find scientific articles related to these topicshere.


Consulting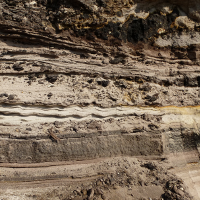 We offer a wide variety of services and consulting in the fields of geosciences and environmental sciences. According to your needs and wishes we can provide everything from single services to the management and execution of complex projects.
more...
Scientific Diving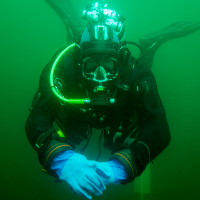 All our services in the fields of earth and environmental sciences are also available for submergent areas. With our specially qualified experts, certified methods and adherence to the highest safety standards, our flexibility and broad range of services has yet to be matched throughout the marked.
more...
Special Equipment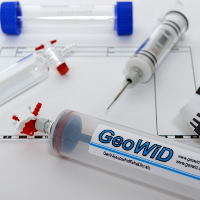 Scientific work under water requires specialized equipment for the task at hand. By utilizing our own experience and in order to meet the requirements of demanding environments we have been designing and engineering these our selves for several years and continue to enhance them further.
more...
Research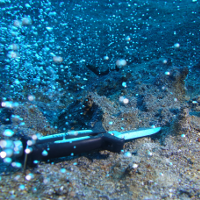 Continuous self-improvement is our motto - therefore our staff undergoes regular trainings and educational sessions to stay ahead and think outside the box. Among other things we partake in a variety of research, both on land and under water.
more...
Contact us
You have questions regarding GeoWiD GmbH or are searching for a competent partner for your projects? We are happy to answer any of your requests via phone or e-mail during our office hours.
Of course you are more than welcome to stop by at our office in Freiberg. Please contact us in advance to arrange a personal meeting.
Office hours
Mo. - Fr.:
07:00 - 16:00
Tel:
+49 (0) 3731 - 259 60 66
Fax:
+49 (0) 3731 - 259 61 39
Mobile:
+49 (0) 170 - 383 78 00
Email:
Click me!
Location
You would like to meet us in person? Please find us at:
GeoWiD GmbH
Zuger Straße 52
09599 Freiberg
Germany